In the Hamilton Diocese, Confirmation is usually celebrated by – but not limited to – students in grade 7.
Please contact the pastoral staff if you or your child would like to prepare for this sacrament.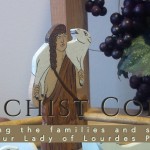 Please click here to find out more about the Confirmation Preparation currently in progress.